Made for Drone Manufacturers and Integrators Who Need Persistent Power
Blue Vigil's OEM power tether kit allows integrators and manufacturers to package our core tether management and power delivery technology into a custom drone/tether platform that can be vehicle-mounted (ground/sea), man-portable, or both.
Provides continuous power to aircraft for uninterrupted missions

Secure data transfer over tether for reliable communication relay

Optical tether for higher bandwidth data transfer

Accommodates a weather rating up to IP55 for operation in severe weather

Made in the USA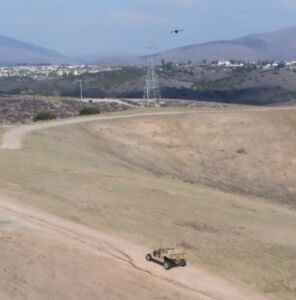 Planck Aerosystems uses Blue Vigil's OEM Technology in their AVEM Mobile Tethered UAS. Read about it
Fully Customizable for Seamless Integration
into Your Design
Blue Vigil's OEM Tether kit consists of four core modules that are independently packaged including the tether (wet side), power module (dry side), motor unit, air module (aircraft power conversion).
Blue Vigil is the US industry leader in drone power tether technology. The RS1000 power tether system for off-the-shelf drones is sold through a network of distributors across the US and Canada for use in public safety, defense, traffic monitoring and live events.
RS1000 Power Tether System